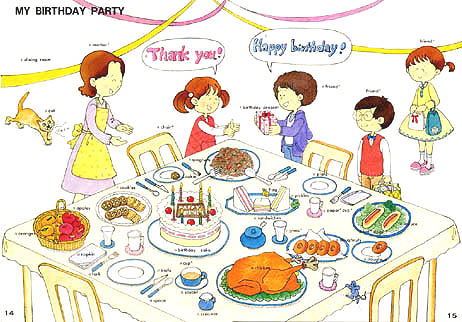 英語は初めて、という生徒さんでも、外来語を活用すれば英語だけでも interaction 出来ます。

Can you see the big cake?
Please touch it.  It's a birthday cake.
Can you see some hot dogs?
Touch them. There are two hot dogs.
Can you find a cat?  Where is it?  Touch it.
Can you see some doughnuts?  Touch them.
How many doughnuts are there on the table?
 Let's count them together. One, two, ・・・ Five.